What are the '7 Deadly Sins of CRM'?
Aug 2022

With the experience of 250 CRM implementations (and 700+ website builds) behind us, the team at Intergage Marketing Systems has boiled the issues down to 'The Seven Deadly Sins of CRM'.
The 7 Deadly Sins of CRM
Sin 1 – Under-investing in managing customer relationships

Sin 2 – Poorly defined sales processes
Sin 3 – Seeing CRM as software
Sin 4 – Failing to wire in the web
Sin 5 – Weak or poorly defined CRM system implementation goals
Sin 6 – No implementation roadmap or plan
Sin 7 – Under-Investing in User Education
Deadly Sin 1 – Under-Investing in Managing Customer Relationships
Customer acquisition is very costly.

When you consider sales and marketing salaries, recruitment, training, management time, the sales support time invested by your technical experts, advertising and marketing costs, software, travel expenses and other overheads, how much are you spending a year to acquire new customers? How many great customers did you actually acquire last year? Care to divide one number by the other? The results won't be pretty.

In B2B marketing – particularly in the tech sector – it can cost hundreds of pounds just to generate a lead and many thousands of pounds to generate a well-qualified opportunity. The right customers can cost tens of thousands to acquire.

Given these costs, it can take years for a customer relationship to become truly profitable and this makes life far more difficult for start-up businesses.

It's important to have an effective, consistent process for winning new business but it is arguably more important to have a system for managing your existing customers more effectively.

Your existing customers
Spend more
Make decisions faster
Say yes more often
Negotiate less.
We've already established that you get 2-8 times better return on sales time invested with customers than with prospects. This business is usually conducted without eye-watering discounts, extended payment terms, or guarantees that make the transaction painful.
As Gartner says, as much as 80% of your future profits could come from 20% of your current customer base. We've looked at a methodology for visualising your customer base to establish where the potential star customers might be.
Customers are also your best source of new business. In sales we know that referrals from happy customers create sales opportunities that we:
Often have all to ourselves
Win more often – even if there is competition
Close faster.
Testimonials and references from existing customers are often key to winning new business too – and can often give you the edge in a close race with a competitor.
CRM systems now encompass helpdesk and support applications. This is key to managing online relationships in a B2B world.
If a customer has an outstanding support issue, it's probably not the time to be trying to upsell or cross-sell; this can make you appear insensitive and even incompetent. On the other hand, if your support team has done another great job of helping a customer resolve an issue – and proved its worth yet again – then that represents an excellent opportunity to engage a customer in a new discussion or to harvest a testimonial.
The right CRM system would alert you to these potential pitfalls and opportunities.
With a joined-up system, you can pause marketing campaigns while serious support issues are outstanding and alert account managers automatically if an issue is escalated.
Marketing automation is most often used for nurturing leads over time and will result in winning more new customers. But it can also be used to enhance customer satisfaction and provide educational information – such as video content or white papers – that means customers get better value from the product they have bought or the service they receive.
If you had time, is there advice and information you would provide to every customer at every stage of their journey?
Automate that process, deliver your content at just the right moment and you can delight every customer, every time, post-sale.
Satisfaction surveys can be issued automatically, feedback harvested, and actions scheduled without human intervention. If a top customer provided poor feedback about your service, or visited the webpage about cancelling their contract, making a complaint or returning a product, who should know about that? What should happen next? Safety nets can be set up to detect unhappy customers long before they defect.
Have you ever had a customer tell you that they bought a product or service you could have provided them, from somebody else? You tell them you could help, but it's too late, they've already engaged with a rival supplier. You may have consoled yourself by thinking, "I can't sell everything to every customer, every time, there aren't enough hours in the day…" but actually, with an automation system you can do just that. Never miss an opportunity again and mitigate the risk of losing a customer to a rival.
Happy customers are receptive to new purchases so by understanding what a happy customer has (and hasn't) bought we can create campaigns that kick off automatically to cross-sell and upsell to customers who are happy to buy from us again.
Once created, these campaigns run 24/7, 365 ensuring that happy customers are fully informed about the breadth of help you can provide.
Some 47% of users in one poll by Capterra said that customer satisfaction improved significantly, along with customer retention, when they were using a CRM system.
The same survey revealed that CRM users also saw a 45% increase in sales revenue, and a 39% improvement in cross-selling and upselling success.
What would these kinds of figures be worth to your business?
Deadly Sin 2 – Poorly Defined Sales Processes
Harvard Business Review stated that companies with effective pipeline management saw a 15% increase in growth over those that didn't – and that companies that mastered three specific pipeline practices saw 28% higher growth.
Clearly define the sales process
Spend at least three hours a month on pipeline management (Managing each rep's pipeline by helping to develop a game plan to get deals over the line).
Train Managers on pipeline management.
At Intergage we've engaged with thousands of small businesses over our 20+ years in business and recruited many hundreds of customers. The percentage of those that had truly well-documented sales processes – sales teams that documented what they did, and did what they documented – has been less than 5%.
Spoiler alert: they were always the best performing organisations.

Sales and marketing teams that share, document, and constantly refine best practices develop a sales playbook. They have a serious advantage because they:
Can train new salespeople more easily
Make salespeople more productive and faster
Can easily apply technology to help them better (it's easy to see how to improve a system that actually exists or create content that is helpful when you understand what needs to be achieved.)
Deliver more consistent, predictable results.
In a world where the average tenure of a salesperson is less than two years, this really matters. The most vulnerable and highly-stressed businesses always suffer from over[1]reliance on one or more talented but maverick salespeople – those guys who refuse to use a CRM system (or use it properly), don't share best practice (or "their secret sauce") and who often make sales promises that the delivery team finds difficult to deliver in a way that delights the customer and is also profitable.
Businesses who don't have documented sales and marketing processes invariably exhibit frustration with their salespeople because:
They don't know what they do
They can't measure what they do
They can't predict and forecast results
They are unable to improve results significantly
For these businesses, sales is still a dark art and salespeople are magicians they don't quite trust.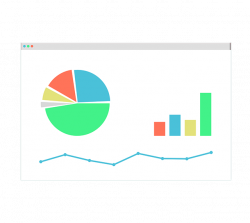 It doesn't help that sales and marketing is the one area of business that has evolved and changed more than any other over the last 20 years with the advent of the internet…and the pandemic, which changed the rules of engagement overnight.

Potential customers now easily hyper-inform themselves at the point of purchase – they have access to as much information as they can digest – and as a result, their desire to engage with salespeople has evaporated.

Rapid technological evolution makes it difficult to stay on top of changing trends. Sales and marketing teams struggle to understand the complex components of B2B sales and marketing such as:
How Search Engines work and how to achieve the valuable and elusive 'Page 1' positions.
Which B2B advertising channels work best.
How to get the most from social channels – especially Linkedin
What content they should invest in creating, for whom, and why.
How to differentiate in a world where technology advantages are fleeting, and evolution happens with devastating speed (and often has brutal consequences).
Sales now rely on marketing. In many instances, if marketing doesn't provide the content customers want to consume, in a way they can easily find and digest, then sales have no chance.
On joining a business, the modern sales professional expects to plug into an established system, to have content tools available for every step of the customer journey.
This is when a sales playbook becomes key
To read more about Sales Playbooks, Defining sales processes, Personas, and The Customer Journey, download our CRM whitepaper Here.
Deadly Sin 3 – Seeing CRM as Software
CRM isn't software – it's a philosophy enabled by software. It's an ever-improving customer journey from lead to advocate, done with style.
Is there anything more important than improving your customers' experience?
Let's start with the customer and how we will improve their experience. Customers should find every touch is enhanced from the initial approach to having any issues or support calls resolved more quickly.
Communications are as frequent as they desire – personalised, timely, and relevant.
Interactions are consistently efficient, professional, and friendly.
People call them back when they say they will.
Customers deal with informed people who know them and their company.
Their preferences are understood and adhered to.
They don't have to repeat themselves (or enter the same information into forms on multiple occasions).
They trust that issues will be resolved quickly.
They feel that they are important and the business cares about them.
Our goal has to be to create an experience customers want to repeat because happy customers bring specific benefits to the business:
Lower churn
Higher lifetime values
An easier life
More profit
Faster growth.
CRM must work for the business and the customer but also for the individual internal stakeholders – those great people in your business who make it work.
CRM is the win/win between customer and business.
It is driven by a belief that making customers happier improves bottom line profits. Which it does.
In the end, as Stephen Covey says, the only sustainable relationship in life is a win/win.
There is also software involved.
Deadly Sins 4 – Failing to Wire in the Web
Key Point 1 - Understanding Online Behaviour
If your best customer visits your 'How To Cancel Your Contract' page on your website, should you know about it?
If a warm prospect downloads your white paper, would that interest you?
If your hot prospect is looking at your Terms and Conditions page, do you think it would be a good time for a call?
If your CRM system is divorced from your website, then you may be missing out on these vital signs and opportunities are silently slipping through your hands like sand. If your website is your digital shopfront, surely selling to those already on the shop floor is your priority?
Your salespeople could be cold calling while warm leads are delving deeper and deeper into your website. That makes no sense.
In our connected world, CRM now includes your website because it's key that you know which contact is consuming what information if you are to provide timely and relevant interactions. If your software cannot deliver this, you are at a serious disadvantage. When a CRM system and a website share a database, wonderful things can happen.
Forms completed online should update your contact database automatically and customers should be able to view and update their own contact information directly. Inbound email enquiries should alert the right people and should be qualified as a priority. Every second counts when responding to hard-earned, inbound enquiries.
Millennials are the new decision-makers and influencers now. Born digital, they find and consume information online like they breathe. It's routine, fast, and efficient. Long-term memory is fast becoming an obsolete asset as the latest information changes so quickly and is so readily available.


Individual web pages can be scored in terms of user intent – a home page visit scores five points whereas a visit to the pricing page scores 10, for example. Website visitor engagement can be measured by the pages the customer visits and the information they consume.

Visiting your home page may demonstrate very little intent to purchase (although it's a start) but by the time the customer has delved deeper, investigated your offering in detail, watched videos, and read several blog posts they found interesting, they have left digital footprints that tell us a story about their mindset and how far through their journey to the next purchase they are.
Without this visibility, your salespeople and account managers may be blind to the opportunities that already exist, while they work feverishly (and often fruitlessly) to create new ones.
Understanding website visitors and their behaviour also provides the opportunity to initiate campaigns automatically. Picture the scene… Your website visitor downloads a white paper. A video link is embedded in that white paper. By clicking that link they demonstrate that they are engaged – they are actually reading it. And by the time they have finished watching that video:
The next whitepaper in the series is in their inbox with your compliments.
A call has been scheduled for your sales team
The prospect has been tagged in your database as "warm".
CRM systems that cannot understand website behaviour and email interactions (and score that engagement) are now obsolete.
Key point 2 – Personalisation
Smart Websites
Website content should be personalised to a visitor both before and after they have stepped over the anonymity threshold.
An intelligent website understands segmentation. If a visitor chooses to visit a page you designed for their industry, profession, or role, a smart website will now curate the website content it shows that visitor. By displaying content, blog posts, news stories, and case studies that are relevant to the visitor, your chances of engaging them will be enhanced significantly.
When your visitor next loads your home page it may be a different experience altogether – the content is magically updated to reflect exactly how you can help that type of person or business type.
Smart CRM
If a person exists on our CRM database and we invite them to visit our website with an email link, we can provide them with a personalised experience – right down to merging their details in the web page copy if required.
If your website is an online brochure for your business, you can make it a bespoke, personalised brochure.
The goal is always to provide as helpful an experience as possible.
Smart Movies
It is now possible to create movies that feature customer names, logos, and images in minutes. These smart movies can be hosted on unique web pages and links sent to customers to invite them to view their own, personalised movies online.
Naturally, when they watch the movie, the system can alert a salesperson to follow up and strike while the iron is hot.
Deadly Sin 5 – Weak or Poorly defined CRM goals
Why do you want a new CRM system?


Ultimately, success for most businesses is generating more happy customers while lowering customer acquisition and support costs but this can be broken down into specific goals and objectives.

Most CRM implementations still fail because the goals were badly defined. Low-resolution goals are no good to anybody. We need high-definition, crystal-clear, well-documented goals.


Specifically, your business goals should be measurable. For example:
Find 20% more leads in the next 12 months without increasing headcount or marketing budget.
Improve lead-to-opportunity conversion by 10% without increasing headcount or marketing budget.
Improve opportunity to customer acquisition by 10%
Improve customer lifetime value by 20%
The compounding effect of achieving these goals would have a serious impact on the profitability of any business. It might surprise you how great that impact would be.
let's imagine that your marketing manager generates 200 leads a year at a cost of £75,000 (her salary and marketing budget). Each lead costs £375
Let's imagine that your inside salesperson converts this to 60 opportunities a year at a cost of £30,000 per year. Each opportunity costs £1,750.
Your sales executive converts 30% of your opportunites every year (18 new customers) at a cost of £75,000 (Including salary, car, commissions, expenses and bonuses). Each conversion costs £10.000.
A customer has an average lifetime (gross profit) value of £50,000 over five years.
Now we have to turn business goals played out in a hypothetical spreadsheet into CRM goals. As an example, let's take one of our four business goals and expand that…

"Goal 4. Improve Customer Lifetime Value (LTV) by 20% within Three Years."
The key word to keep asking yourself is "How?" if your goal is to increase lifetime value, you might decide to break that down into four methods, for example:
Ways to increase average lifetime value (Objectives):
Recruit better-fit customers
Increase customer satisfaction
Cross-sell and upsell more effectively to happier customers.
Keep asking, "How?" and keep drilling down.
Let's look at objective 2, "Increase customer satisfaction". First, lets make it more specific and measurable.
Increase Customer Business Owner Satisfaction (NPS) SCORE FROM 41 TO 60+ within 12 months
Give More Value
Workflow Standardisation
Provide a more Efficient Customer Service
Improved Post-Sales Interaction Management
If you'd like to read more on these points, download our 7 Deadly Sins of CRM Whitepaper.
Deadly Sin 6 – No Implementation Roadmap or Plan
Understanding Success and Failure

What Success Looks Like
As Stephen Covey said, in his classic book The 7 Habits of Highly Effective People, "Begin with the end in mind". Imagine a successful CRM implementation. What does it look like? In his book, Covey asks us to imagine our funeral and what you would like people to say about the life you lived. Happily, we don't need to go that far in this instance, but let's visualise our successful CRM implementation, three years from now:
How will you know if your CRM system has been a success? (See previous chapter)
What would that success look like?
What will people say?
How will they feel?
What return might that generate
What do we have to do to get there?
If our CRM project succeeds and we achieve our goals and objectives what does that achievement mean for the individual stakeholders?
Hero status
Job security
Promotion
More Money
(Are bonus structures clear?)
As with any project, you need a plan. The tasks, dependencies and the critical path to project success.
Before starting the project, interview all the stakeholders and establish their start point. There is invariably some experience of CRM implementations within your organisation – harness that experience – positive or negative. Demonstrate that you listened to that advice.
Be a pessimist rather than an optimist where planning and timescales are concerned. It is rare that that these projects come in ahead of schedule.
Communicate the plan to include all the stakeholders and update them regularly. Err on the side of over-communication.
Try and organise the project into milestones that each deliver a tangible benefit. As you achieve each milestone, promote the benefit you have earned.
Keep communications positive throughout the project, it can be very hard to turnaround a negative perception.
What Failure Looks Like
A useful approach to planning a great project is to imagine catastrophic failure and what caused it. The military call this Red Teaming.
Use a Red Team to critique your plan and thinking – consider including third parties to challenge your thinking and add ideas. The Red Team examines a plan for weaknesses. By exploring and finding the points of failure in advance and planning around them, you get insights into what could go wrong – and avoid the pitfalls.
Deadly Sin 7 – Under-Investing in CRM Education.
Telling people what to do is one thing. Explaining why we should do it is another. As far as CRM implementation goes, it's very much a case of starting with "Why?"
Bright people will appreciate being given the "Why?" before being told how.
When your team understands and buys into the "Why?" then explaining the how is just a formality. Asking people to change their habits is hard so be prepared to remind people about the "Why?" repeatedly.
The politics of CRM
You need champions for a CRM project to succeed. If there is internal resistance – especially if that resistance comes from your top salespeople – the project can be doomed before it starts.
It's a great idea to share your goals and objectives document and illustrate exactly how implementing CRM benefits the business. It's an even better idea to involve your top salespeople in creating it in the first place, so that they feel ownership. It's also really important to have clearly defined benefits for each stakeholder group. For example…
For your sales, marketing and customer service staff, CRM done well might mean:
Better Tools
Increased Productivity
Better Teamwork
Fewer Customer Issues
A more Enjoyable and Satisfying job
More Commission.
It's useful at this stage to identify and state what takes time away from selling activity at each stage of the process:
Time consumed finding information
Producing quotations
Scheduling and rescheduling meetings and creating reports.
And to identify what tools might exist to save people time and make salespeople more productive.
For the managers in your business CRM might mean:
Defining and Refining Processes
Embedding best practice
Automating Processes
Clear Dashboards with Live Performance Data
Better Forecasting and Planning
A chance to Identify Individual Development needs.
The Opportunity to constantly measure and improve performance.
We cannot manage what we cannot measure. Without managing the process, we cannot identify challenges, adapt and improve.
Sales reports can be time-consuming to create. This is dead time as far as salespeople are concerned. It would be helpful if you had live reports and dashboards at the touch of a button.
Having clear goals, live dashboards and leader boards can also be highly motivating for individuals.
It also helps to make sure all your team are on the same page on key concepts of:
CLV – Why Customer Lifetime Value is the most important Business Metric.
The Customer Journey – How we help and educate at every stage, and how the system will make them look great in the eyes of the customer.
Content Marketing and engagement scoring – Why understanding online behaviour is key and why the new system will surface new opportunities they were unaware of before.
Sales and Marketing Alignment – Why great Customer Records make for better marketing and how marketing is now in the business of putting micro-campaigns into the hands of salespeople.
Thankyou for reading our 7 Deadly Sins of CRM blog, we hope you found this interesting. If you'd like more information on CRM and the deadly sins,