Intergage Update – Don't Miss the Mammoth!
A different kind of message from the CEO - Apr 2022
We hope you had a wonderful Easter Break, getting out in the much needed sunshine, eating too much chocolate and having a 'relaxing' family time. The Intergagers thought we would put together a video message from our CEO....
Happy Easter!
We've made a short, extremely low-budget and badly-made video invitation for you below – I hope you find it enjoyable.
Why? Well, I consistently find that the best wisdom is ancient wisdom.
While we all live in a high-tech world, our fundamental wiring is quite ancient. We are still the same old tribal creatures facing the same old tribal problems – it's just that the landscape has changed around us. Occasionally it is refreshing to look at things very differently. Taking things back to basics can allow us to re-frame our situations and challenges in a new and helpful way.
The "Mammoth Hunting" workshop for Business Leaders certainly does that. It's also great fun. I'd love you to experience it.
You will discover:
New ways to describe and communicate your business situation, challenges, threats, and opportunities
New ways to understand how your people see the situation
New ideas about leadership, collaboration and strategy
This will be a healthy and fun half-day session with like-minded business leaders. Do join us if you can take half a day out of running your business, I guarantee you that you will never quite look at it the same again afterwards.
Intergage Group
See what our CEO has to say on how Mammoth Hunting has changed him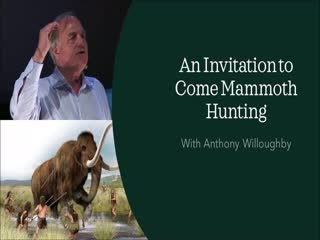 Event - Mammoth Hunting

26th May 2022 09:00 - 12.00 or 13.00-16.00

(Choose either AM or PM half day when booking)

Hosted by Intergage and Anthony Willoughby from the Nomadic school of Business, this strategy workshop is growing in adoption across the UK and abroad and now Intergage clients have the opportunity to meet with Anthony and look at your business strategy from a unique point of view. This unique methodology enables bold leaders to unlock and tap into incredibly valuable and under-utilised wisdom, knowledge and experience already in their organization so that they can make better, more inclusive strategic decisions and thus thrive and adapt in these changing and hostile environments.