| | |
| --- | --- |
| Comprehensive B2B Website Best Practices Checklist | 19th Dec 2022 |
The Best Practices List
To create a successful website, you need to plan and design it carefully to meet the needs of users and achieve business goals. It's also important to regularly maintain the website to keep it running smoothly. This blog will cover the key components of building an effective website and provide guidance on best practices to follow.
Imagery
Brand Imagery
Ensure that the brand imagery used throughout the website is consistent, including fonts, colors, images, and messaging. Establishing and adhering to these elements is key to creating a cohesive website.
In order to make great first impressions, it's important to maintain consistent design elements throughout your site.
If you'd like to learn more - check our blog, "Consistency is Key"
Optimisation
Optimising your website's images is an important step in improving your site's performance. Not only does image optimisation help to reduce page load times, but it can also improve the overall user experience by delivering faster-loading pages that look better on any device.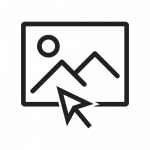 Ensure that your images are optimised for their intended purpose - Feel free to refer to our blog post on this subject for more information!
Keep it Simple
Keep your website design simple and easy to use. Avoid adding too many interactive elements or CTAs to one page, as this could make the navigation and overall user experience confusing and frustrating - not what you want!
Need more advice on how to keep your website simple, clean and professional? We have a blog on it! Click here to read.
Optimise for Mobile

Did you know 62.06% of website traffic comes from mobile devices as of 2022?

In this day and age, its more important than ever to ensure your wbesite is designed to be responsive - meaning it can adapt to different screen sizes and devices. This will ensure your website is accessible to users on any device or platform.

Along with accessibility, Google and other search engines algorithm prioritises mobile-friendly websites, keep your rankings high by ensuring your wbesite is multiple-device friendly.
Keep your Content Up-to-date
Regularly update the content on your website. This will help to keep your users engaged and encourage them to return to your website. It is also great for SEO purposes to keep updating your website with great content for search engines to index and crawl.
If you're unsure on how to know when to update your website, use this checklist!
Is your website missing information?
Has your brand evolved since the last website update?
Is your website responsive to display on various devices?
Has traffic dipped lately?
Does your website properly reflect your brand and services still?
Is your rank on google not what you'd like?
This checklist is a great way to tell whether or not it's time to consider updating your website, whether that be individual pieces of content, or a full site redesign.
Read more about updating your website here!
Test, Test, Test Again!

Before launching your website, it is important to test it on different browsers and devices. This helps ensure your website runs smoothly and looks great on every device!

If you're able to, test each link and call to action on your website. Scan for any error messages or links directing to the wrong pages.
Keep Track!
Track the performance of your website using tools such as Google Analytics to gain valuable insights into your user engagement. Analyze key metrics such as visitors, returning visitors, time on site, and bounce rates to accurately identify areas of improvement, such as navigation, content, and call-to-actions (CTAs). Doing so will help you optimize your website and ensure the best user experience possible.
In conclusion, website design is an essential part of any successful online presence. By following the best practices outlined in this blog, you can create a website that functions well and looks great. Investing the time and effort into web design will pay off in the long run, as it will help your business stand out from the competition and attract more customers.
Need a lead-generating website that'll stand-out? Visit our

Website Design page

to learn how we can help!