Getting the Right Traffic to your Website
Aug 2022
Getting the Right Traffic to your Website
Your goal should be to attract the right visitors to your business site and for the right visitors to qualify themselves as leads. Traditional marketing tactics rely on outreach – meaning you must make efforts to interrupt the potential customer and pitch to them – whereas Inbound makes sure that the leads are coming to you.
Creating relevant, up-to-date content via your website gives bright people researching your field a reason to engage with your business online instead of your competitors.
Your prospects are searching for valuable information to help them in their buying decisions right now. Focusing on producing significant volumes of quality content can make a huge difference to the volume - but more importantly the quality of your website visitors.
With the right content, inbound marketing brings the right visitors to your website.
Inbound Marketing
The Three Pillars of Inbound Marketing are:
Which is ideally how you want your website to work.
Your job is to think about:
What problems are your customers having?
How can your products/services resolve these challenges?
What issues can you help with whether they buy from you right now or not?
What are their buying triggers?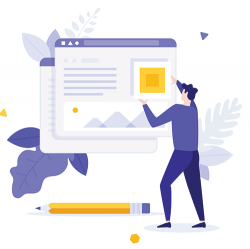 You need to see the content you create as an educational tool for your prospects and offer them relevant, helpful information. It is key that your content remains focused on helping the prospect solve problems – rather than pitching your services.

Inbound marketing blurs the line between helping and selling. It helps you boost the traffic to your website and establishes you as a thought leader within your industry. Position your business as someone your prospects can trust.
Discover the inbound marketing methodology and how you can apply it to your business within our blog!
If you'd like to learn more about content marketing and marketing automation, download our
Marketing Automation Whitepaper Here