19 Steps to Optimise your Website SEO!
Aug 2022
Optimise your Website SEO with these 19 Steps...
In the digital realm, optimising your website's SEO isn't just a good idea – it's essential. This blog post introduces 19 actionable steps designed to enhance your search engine ranking and online visibility significantly.
By following these proven tips, you'll experience a tangible uptick in website traffic, leading to increased leads and conversions. Are you ready to take the reins of SEO and steer your online success? Let's get started.
1. Optimise your Meta Titles and Descriptions
Your meta title and descriptions are essentially your online salesperson.
It's the first thing a user will see when they make their search – and it affects whether or not they decide to visit your website.
Remember, when a searcher is faced with a page of results, the likelihood is they are faced with at least 10 different choices per page, so yours needs to stand out!
Here are some tips to optimise your meta titles and descriptions:
Keep your titles short (below 70 characters).
Try to include emotive language in your titles and include numbers if possible, such as 7 SEO Optimisation Tips That Will Rock Your World.
Include your brand name in the title.
Limit your description to 175 characters (Google will cut off the rest).
Include a call to action and a reasonable description of what they can expect from the page if they click

2. Identify Broken Links
A 404 error means you have a broken link on your site. Often, it is caused by removing pages or changing destination URLs.
When users are faced with a 404 error page it creates a negative user experience, interrupts their journey, and ultimately can act as a reason for them to leave your site.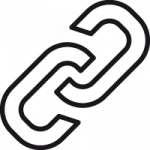 Significant numbers of 404 error views can also alert search engines that your website is not maintained. There is a simple process for fixing 404's:
Check if your website displays any 404 errors. You can do this by checking Google Analytics or by using tools such as SEMRush.
Redirect the broken URL - either by applying a 301 redirect or by altering the broken link to a functioning link.
Check the link now works and does not return a 404 error.

3. Standardise your URL structures
Website URLs act as paths to the content your users want to access on your website.
Structuring your URLs so that they are more uniform has numerous benefits, but most importantly, it helps users get to their destination faster. This ultimately creates a positive user experience by improving navigation, helping to reduce bounce rates and increase dwell time.
Further benefits include helping search engines to crawl your website faster and giving a better indication of the landing page content when URLs are shared on social media.
Top Tips:
Be descriptive, so that the page is suited to any marketing plans.
Keep the URL structure to a maximum of four directory levels.
Ensure the directory reflects the parent pages.
Use 301 redirects whenever you make structural changes so that old URLs redirect to new URLs.

4. Grouping your Content
By grouping your content related to a specific topic (including blog posts, web pages, and externally hosted content), you can build up your website's authority for that topic in search engine results.

The action of linking the content together signals to search engines that your website hosts a lot of content on a certain topic – and therefore helps it rank higher. More internal links on your website also help search engines crawl the content quickly.
By grouping your content you will also be able to spot if your website is missing any crucial content or lacking high-volume keywords.
BEWARE OF DUPLICATE CONTENT!

5. Do your keyword research
Determining which strategic keywords to use in your website's content, meta descriptions, and page titles is integral to optimising your SEO ranking. The power of keyword research lies in better understanding your target market and how visitors are searching for your content, services, or products
Here are some key pointers when researching keywords:
Use transactional keywords if the main intention of your website is sales.
Use informational keywords if your website aims to provide readers with important information.
Take note of the monthly search volume. You're looking for keywords with high volume but not so high that they'll get lost in the sea of competition.
With the rise of voice search, don't ignore the long-tailed keywords
6. Recycling Content
Did you know you can update old blog content and generate more traffic and leads from it in the process?



Producing content doesn't simply stop at the point of publishing. Optimising historical content on your website can add further value when you add up-to-date facts, examples, or statistics. Even refreshing the format and layout can improve the content and help make it more relevant to your audience.

Not only is this easier than writing brand new content but search engines actively reward updated content. Search engines are now inclined to favour visual information, so one great way to recycle and optimise your content is to create market-relevant videos or infographics from existing blog posts or page text.
Don't forget these factors when recycling your content:
Check the dwell time, traffic, and scroll behaviour on each page with content to identify what needs recycling.
Be sure to modify meta elements such as page titles and descriptions when republishing content.

7. Monitor your progress!

The only way to see the efficacy of the improvements you make to your website and content is by monitoring the progress.

You want to be able to tell if the following KPIs have improved:
Traffic
Dwell time
Bounce rates
Number of pages visited
On-page conversion rates

While you can find this information on Google Analytics, you can dive deeper by using additional tools to further analyse and monitor your website's SEO. Here are some of our favourites:
SEMRush
As already mentioned, SEMrush is a great tool that can help find you the top performing keywords, but it's so much more than this. It's an essential tool that can analyse your pages and links, rank them in accordance to keyword performance and even compare this performance with that of your most relevant competitors. SEMrush will provide you with the insights you need to improve your website and SEO.
Hotjar
Hotjar will let you see how visitors are really using your website. By producing heatmaps of your web pages, the software records where users are clicking and how far down they scroll. Use Hotjar to identify issues and find opportunities for growth and optimisation.

8. Review Website Navigation
If your users are struggling to know where to click around and navigate your website, they are more likely to exit rather than view more pages. This has a negative impact on your SEO score.
It's important to make your navigation work well for both human visitors and search engine robots. Here are some improvements you can make:
Keep your labels descriptive. Generic labels such as 'products' or 'services' do very little for search engines. The same goes for labels that just indicate the content, i.e. 'videos' or 'gallery'. Try to describe the topic and contents as best you can in your site labels.
Limit the number of menu items to seven. The more concise your navigation is, the more authority your website has.
A good site is flexible, so if you're seeing strange behaviour flows when monitoring your website's performance, you should be able to make adjustments quickly.
Remove unnecessary items such as the 'home' button, or add your phone number in your header.

9. Create Regular Content
Creating good content involves planning before putting pen to paper. As well as being useful and informative for visitors, each piece of content you produce should have a clear purpose and outcome. Think about what actions you want your content to inspire in your users.
The creation process also involves planning when to publish your content. Curating a schedule will help you spread your content out evenly and plan ahead. Not only will this help you ensure regularity, but it also indicates what topics you might be missing.
Here's an example of a colour-coded schedule that ensures regular content:
10. Use Internal Links
Internal linking works by using keywords within your content and linking these keywords to another relevant piece of content on your website.
The advantages of consciously using internal links for SEO are numerous:
Internal linking allows search engines to find other pages through keyword-rich anchors
It improves user experience by creating an easier method to access other content.
Search Engines are giving greater value to internal links - helping pages to rank higher.
Don't Forget - It's easy to remember to link back to old content when publishing new content. However, most people rarely do the reverse — going back through old content to link to newer content. Close the loop by making sure both pieces of relevant content are connected to each other through the use of internal links. What's more, never forget to think where a page you are about to remove has been linked to in order to change or remove that link.

11. Review your Site's Load Speed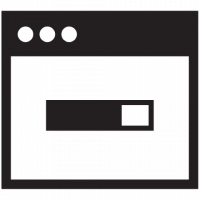 You'll already be aware that websites with long loading times have high bounce rates. But do you know how to review your website's load speed?

Spend some time using tools such as Google's PageSpeed Insights to analyse your web page load speeds. This will provide you with full diagnostics – indicating what improvements you can make to the site to speed up the time it takes your website to render.

For example, one of the suggestions in this diagnostics recommends reformatting and resizing images to save load speed:

It's a simple solution that will speed up the website and, in turn, enhance the site's SEO.
Other common components slowing down your site include page requests and large CSS and Javascript files.

12. Use Calls to Actions
So you've learned that using internal links can drastically benefit your website's SEO performance. Now it's a case of getting your website visitors clicking on those internal links

.
A call-to-action is designed to engage your visitors and persuade them to take the next steps on your website – whether that's subscribing to your blog, getting a free trial or content offer, watching a video, or any other action you hope visitors will perform on your site.

A great example of a CTA comes from Netflix. Approximately 40% of UK households are now subscribed to the TV streaming service. Its service and website make it easy to see why.

Grabbing the attention of the visitors, the message is clear and direct. The bold red button is visually appealing and the text is persuasive. Even if you've never heard of Netflix, this tells you exactly what you'll be getting by clicking on the CTA.
13. Measure your Content
It's one thing to create regular content, but are you keeping tabs on it? Measuring your content will ensure that it stays relevant and beneficial for your website's SEO.
Here are some of the best Key Performance Indicators to help you monitor your content:
Website Statistics
Since the ultimate goal of content marketing is to drive traffic to your website, measuring unique visits, the average time spent on page, and bounce rates are useful figures to measure the behaviour of your users. Don't forget to keep tabs on the subscribers and leads. The rate of growth will demonstrate how persuasive your content is.
Links and Clicks
Clickthrough Rate isn't just a metric to monitor in PPC efforts. Using Analytics, you can see how well your CTAs perform and the user journey they provide. If your content generates high traffic and has informative facts, it's worth using tools such as SEMrush. It will let you know if your content has received backlinks.
Brand
If you create content then chances are you are sharing it on your social media accounts. Therefore, looking into statistics such as social shares, engagement, and account followers will inform you how useful your content is to your followers. It also gives you a good idea of how your content is affecting your brand awareness.

14. Use Social Networks

The number of social media networks available for your business might seem overwhelming. But, while it might not appear to be a top priority for your business, the influence social media can have on your SEO performance might just change your mind.

Social networks are an important source of traffic and referrals from those channels to your website are interactions registered by Google.

While it's ideal to post regularly, it is vital to create quality content. Social marketing is about building relationships and brand awareness, so make sure your posts offer value to your followers and target audience. This will help boost engagement on your posts and pages...which in turn will improve the relevance and quality of your content. This is registered by the search engines.
(Top tip: It's not necessary to have a presence on every single social network! Pick the channels that best suit your business and brand and create purpose-built content for those networks. Keep posts attractive and compelling by using images and videos for platforms such as Facebook and Instagram. Don't forget the hashtags on Twitter and produce short stories to hook your audience on Linkedin.)

15. Optimise for Local Search

Google has found that more than 80% of users search stores and local service providers online before visiting them. So if your business operates in physical locations, it is imperative to optimise your website for local searches.

Here are the steps you need to take to help your local SEO strategy:
Check NAP citations on your website and social accounts
NAP stands for name, address, and phone number. It's critical that this information is correct and matches up on all pages as well as anywhere else on the web.
Register your website on Google My Business
As well as providing NAP data on your Google My Business account, include product, and service descriptions, operating hours, contact information, and even images to your profile.
Make sure your locality is mentioned in your content
Use the city or region in H1 headlines, titles, and meta descriptions throughout your website. Combine the product or service you offer with the location and use this in your website content, URLs and social media posts.

16. Use ALT Tags
ALT tags are important for many reasons:
1. To help search engines interpret what an image is – enabling relevant images to appear in feeds such as a Google image search.
2. To enable the visually impaired to understand what an image contains using text-to-speech software.
3. To act as a fallback if an image were to not load.
Essentially, an ALT tag is the text representation of an image. Applying an ALT tag to every image on your site is best practice.
When adding ALT tags to your images, try to describe what the image contains.

17. Review your Redirects
There are three most commonly used redirects: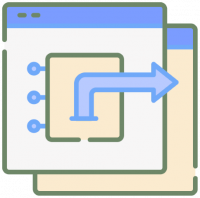 301 – this is a permanent redirect that will pass the majority of the link equity over to the redirected page.
302 – this is a temporary redirect that will not pass the rankings across to the redirected page.
Meta Refresh – this is a redirect executed on a page level rather than on the server level and is commonly associated with a five-second countdown.
It's best practice to stick to redirects with the 301 status code as this has the least impact on your website's SEO status. It will make Google aware of the new location of your content.

You should do a 301 redirect when changing a page's name or deleting a page.

Don't panic if Google doesn't recognise the redirect immediately. It takes search engines some time to discover that your URL has moved, but you can speed up the process by using the 'Fetch as Google' tool and requesting indexing within the Google Search Console.
18. Optimise for Mobile Users
Optimising your website for the mobile user has never been more important. In 2019 mobile devices accounted for 48% of web page views worldwide.
Every single page of your website needs to be optimised for mobile, not only because it is becoming the preferred device for users, but also to assist with the load speed for a lower bandwidth.
Check how Google rates your mobile friendliness by simply entering your page URL into the test on search.google.com/test/mobile-friendly.

18. Create Evergreen Content
You will know by now how important it is to make your content relevant to your target audience, but it is just as important to make this content evergreen.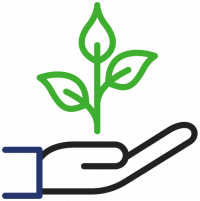 Evergreen content ultimately means less work in the long run, saving you time on changing or updating existing content. Done well, it will mean regular organic traffic.
Here are the best practices when creating evergreen content:
Avoid time references in your text or facts that will age your content
'How to' topics are great pieces of evergreen content as they are generally consistent in the level of interest they generate, as well as matching long-term search phrases.
When directing visitors to a piece of evergreen content, take them directly to what they want to see by using an anchor in your URL to increase relevance.
Republish the content from time-to-time to retain relevancy and consider additional elements, such as creating video tutorials to help maintain and increase the SEO.
Well Done!
These 19 Steps will help your website climb the SEO Rankings and perform better in search engines.
Remember - SEO is a continuous process, so avoid any shocks and maintain our rank with the process outlined throughout this article.