Don't Just Take Our Word for It...
We take great pride in providing excellent customer service, and we believe the best testament to our success is the positive feedback we receive from clients.
Here, you'll find a collection of testimonials that highlight our commitment to excellence and our ability to deliver results that exceed expectations.
We invite you to read through these testimonials to get a sense of the experience you can expect when you work with us.
All the companies listed below are linked, so feel free to click through to view their website.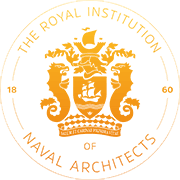 The Royal Institute of Naval Architects
A CMS client that will happily discuss the membership software we created for them, and the quality, service, and support IMS provides.


Bournemouth District Law Society
This company is a long-term Intergage customer and is in the process of adopting the membership system. BDLS will testify to the strength of the ongoing relationship with Intergage over a decade and the service they have received as the new software functionality has been added.
The International Society for Applied Ethology
This company is a recent adopter of the Intergage Membership System. They're on the journey of implementing the membership systems and can provide testimony about the quality of the process to date.