5 Reasons to Use Marketing Automation for Business
Aug 2022
5 Reasons to use Marketing Automation for your Business

1. Faster Sales Processes
The time spent on the phone with unqualified leads is a waste of your sales team's valuable resources. Instead, they should be reaching out to more qualified prospects and making sure that they are engaged in order to minimise wasted effort.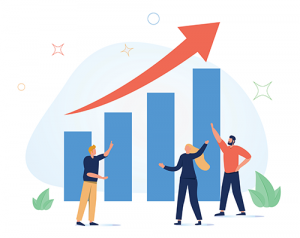 The use of marketing automation technology combined with inbound marketing surfaces those most responsive to your message - highlighting new opportunities. Once these educated, warm leads are established, more tools can be brought into play - helping salespeople become even better at what they do.

Your team will spend less time on unqualified, uneducated leads and more time with warm educated ones.
2. Save Money - Increasing Profits
With an inbound marketing strategy combined with marketing automation, you will increase your ROI in the medium term and put clear distance between yourselves and your competitors – especially the ones who focus on offline marketing or short-term tactics.
"Companies that automate lead management see a 10% or more increase in revenue in six to nine months' time." - Strategic IC
Marketing automation can make your salespeople more effective - nurturing lukewarm leads as a background task, allowing your salespeople to focus on warmer leads with those ready to discuss their next steps.
3. Save effort - Target Marketing Efforts More Effectively
Not every visitor to your website is a lead. Marketing automation systems can separate leads from random website visitors, saving your people the effort.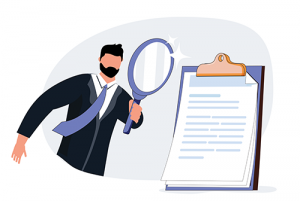 A marketing automation system will know if visitors have visited a landing page, if they've downloaded a whitepaper, and if a prospect has opened an email. All this will give you clue about how far through their journey the buyer is and what information they might find useful next.

Customised strategies can be triggered automatically by this behaviour.

Don't allow your salespeople to sell blind - arm them with a system to inform them, making them more effective.
4. Generate and Nurture Leads
The New Lead Generation System
Generate leads with inbound marketing combined with marketing automation (learn more about the Inbound Marketing Methodology here)
B2B sales cycles can be long, from a few months to several years. Why not make sure you're talking to the right people now by creating irresistible content for the early stage of their buying journeys?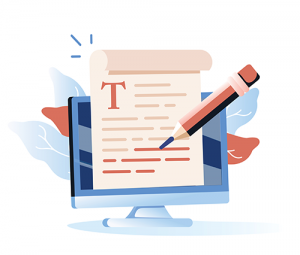 By creating a foundational piece of content - such as a whitepaper, audit or tool, you can encourage people to cross the anonymity threshold to reveal their names and disclose contact information such as their email addresses.

Handing over email addresses is something no one does lightly - people don't want spammy, promotional rubbish in their inbox. It has to be a win/win for both parties - in order to feel safe crossing the anonymity threshold your prospect must feel that the value your content offer contains is significant and trust that you will not become a pest as a result.

Creating valuable, high-quality content for your offer is time-consuming. But it's an investment.
Once this investment is made, promoting your content offer is critical. If the content offer you're making is a whitepaper that can be downloaded from a landing page, then the whitepaper can be advertised, promoted via email or broken down into several smaller blogs and social media posts.
Lead Nurturing
You're unlikely to find a prospect who wants to buy the first time that they speak to you.
We've identified that we must work to separate leads from random website visitors, but every lead will be in a different place when they contact you. Some will be further along their buying journey than others.
With marketing automation, you can use automated systems to deliver strategic, relevant follow-up content to nurture leads without losing touch.
Marketing automation systems are powerful tools that can help you generate leads and nurture them with personalized content. With marketing software like this, your sales team will be able to make more informed decisions as they engage prospects on relevant topics of conversation - which means better results.
(If you'd like to read more on Marketing automation and how it can improve your Lead generation and nurturing process, find our blog here!)
5. Customer service
Marketing automation can be used to improve customer experiences too. Offering 5-star customer service is arguably more important than lead generation.


Marketing automation technology can help. When a customer completes a purchase, or downloads content from your website, automating a thank-you response can show you care and appreciate their time.

Similarly, if an online support request form is filled out, automate a response letting them know you're working on it - saving you time you can spend actually working on the solution.

Once a support ticket has been completed, or the status has been changed, automate an email to let people know. Keep these clients/prospects informed on the progress of the support ticket, and that you haven't forgotten about them.
If you would like to discover more about Marketing Automation and how it can benefit your business, download our free Marketing Automation Guide.
Alternatively, if you're interested in implementing a marketing automation system, book a meeting with us today to discuss your opportunities.
Download our Free Marketing Automation Guide